«

Jazz

»

Jazz is a musical genre combining the syncopation of African rhythms and the harmony of European music. Unlike classical music, few musicians are enough to feast the audience, especially with improvisation ... You will enjoy our spontaneity, vitality and professional, personal and group creativity!
«

It

»

"Information Technologies" have evolved a lot and we will be useful to understand precisely your needs, analyze the market, develop a strategy, perfect the roadmap and ensure your growth
«

Up

»

English particle used with verbs to mark an upward movement or an increase. Line up, beat up, pay up, grow up ... it's up to us to imagine the action that makes sense in our context.
« Jazz it up !» : Put on some energy! It was used 100 years ago to encourage musicians and baseball players. You too can shout today: jazz it up! For your growth and your success.
CEOs and entrepreneurs as well as engineers call on Jazz IT up, will you?
Jazz IT up creates opportunities with a double approach of professional consulting and personal coaching.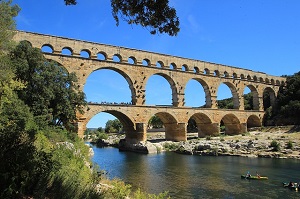 Professional consulting will modernize your business in the digital race
Personal coaching is an important complement in SMEs where choices are concentrated on a few overworked people
Modernize the company?
Chuyen created Jazz IT up in 2015 after 23 years of IT consulting to major accounts such as BNP Paribas, Credit Agricole, EDF, Michelin, Orange, SFR, Total, Veolia and foreign companies such as Aramco, BPCM (Morocco) and Jordan Telecom.
While he was Cloud Manager at Cisco, the world's number 1 in Internet equipment, he realized that SMEs should have the weapons of large accounts since their market has evolved.
Chuyen adapted the experience at IBM, Devoteam, HP and Cisco and MBA training to create a specific method called A.C.E.
Avalanche : you will be amazed at the amount of ideas available to you
Convergence : we will define priorities
Emergence : you have a winner roadmap!
"What can you bring us?"
We offer, according to your needs and à la carte, a holistic vision, advice, coaching, human, computer and financial services adapted to increase your potential for growth and success.
Rich of past experiences, we bring you creativity, agility and efficiency within the complex and fast transformations of the professional world. Our offer is for companies, employees, and freelances.